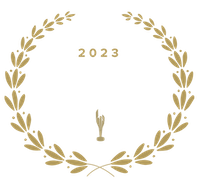 THE BIG SEX TALK (6 x 30min) places its finger firmly on the pulse of the new landscape of sexual and gender diversity. Narrated by certified sex educator, Shan Boodram — with help from experts, culture vultures, and personal stories from everyday people — the 6-part explainer series unpacks our notions of sexuality, spells out the new sex lingo, and debunks all the myths surrounding sex.
From sex robots to gender fluidity, polyamory to good ol' fashioned monogamy and beyond, this original series isn't afraid to put a human and often funny face on the things that get us all hot and bothered.
CITIES Under Pressure – ARTISTS Fighting Back
Art As Agent of Change
Interrupt This Program taps into the zeitgeist of dissent in a world in turmoil, with artists coming to the rescue, putting themselves at the forefront of this recent wave of resistance.
The series which garnered 8 Canadian Screen Awards nominations and an International Emmy award nod follows the unique struggle of political artists in cities under pressure: disrupting prevailing attitudes toward violence against women, expanding the space for free expression, using art to fight race and class inequalities, and challenging commonplace definitions of artistic expression. 
ANIMALS THAT HEAL
Zoothérapie invites you into the magical world of certified animal therapist Audrey Desrosiers. At Ferme Dadado, she and her team harness the power of an army of oh-so-special animals to help uplift and heal children and adults alike in a totally immersive experience.
QUIET TIME is an anthology of film dispatches created by five Canadian filmmakers contending with Covid in different places on the planet. Driven by personal experiences and framed in a global narrative, QUIET TIME offers a unique perspective on one of the strangest times in recent history.
Instead of being a film about Covid per se, QUIET TIME is a study of human resolve in the face of a deadly, invisible threat. The characters and experiences documented on camera may seem disparate at first glance, but as the film progresses and tension builds, their tenacity shines through, woven together by a dying woman's reflections on love, life, and death.
10 Canadian Artists From Different Nations
Changing the Face of Canadian Art
Art Is My Country profiles 10 Canadian artists from different cultural backgrounds, exploring their identity through dance, music, poetry, visual and performance art. The 10-part digital series shows how these artists are re-defining and re-shaping Canadian art.
Told through poetic visuals, personal testimony, and an intimate journey into the creative mind of an artist, the 10-part digital series unlocks a world that exists at the intersection of identity and belonging.
My Grandfather's Cat follows Angela Rafuse and her cat Mackenzie on their one-of-a-kind mission to help seniors find new loving homes for their pets, all with the help of their social media community of over 700,000.
Based on the critically acclaimed podcast, THE VILLAGE is a five-part documentary series that uncovers the dark history of serial murders of queer people in North America.
Spanning five decades and four cities, this CBC event series hosted by Justin Ling reopens cold case files of the horrific hate crimes that plagued queer communities all across Canada and the US—and that helped embolden the LGBTQ+ rights movement in its fight for justice and equality. 5 CITIES, 20 ARTISTS/activists
ART AS An agent of CHANGE
Interrupt this Program ( AKA Resilient Cities) is a five-part, 30-minute series that uncovers the underground arts scene in chaotic cities recovering from major traumas: war, political unrest, natural disasters or economic meltdown. Each episode profiles three or four young, determined local artists (plus one Canadian with an outsider's perspective) who are using art to impact their city: this is art as a form of protest, as an agent of change and as a display of courage.